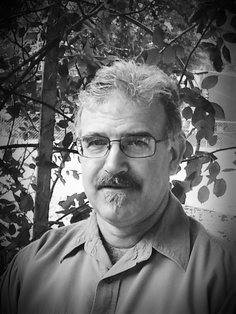 In the summer of 2001, Todd began researching Charles Leonhardt, a man who desired to help make Kansas a free state. From this research, Todd's first book, The Secret Danites, Kansas' First Jayhawkers was born. Having taught for 30 years, Todd decided this research could be incorporated into stories for young readers to inspire them to take an interest in history. Wagon Train to Freedom, published in 2011, was the first book in his Freedom series. Almost to Freedom followed in July, 2013, with a third book in the planning stages. It is his hope that through these books, young readers, and old alike, will be encouraged to read more about their history and perhaps follow in his path to discover more about an ever-evolving story, the Underground Railroad in Kansas.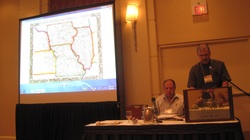 Todd Mildfelt and long-time friend Dave Schafer presented information on James Montgomery's involvement in the Underground Railroad at the 2013 National Underground Railroad Conference in Little Rock, AR.
Todd and Dave are currently working on a new book about Montgomery.
---